phasetwo™ offers customized solutions to conform to the most stringent demands and norms requested in the industry. The Cryo Blast Freezers are ideal for freezing blood, plasma, liquid, gels, and more. The typical process temperature is between -70°C and -110°C, with special options to achieve -180°C.
Our large capacity Cryo Blast Freezers use liquid nitrogen that is injected inside the insulated cold box, providing an inert freezing environment with fast and homogeneous freezing of the whole batch.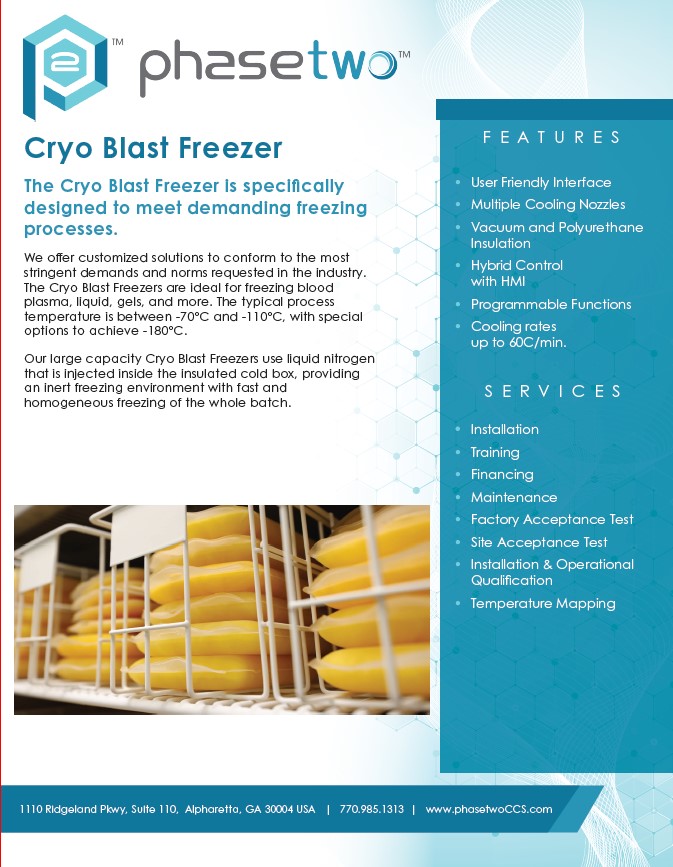 User Friendly Interface
Multiple Cooling Nozzles
Vacuum and Polyurethane Insulation
Hybrid Control with HMI
Programmable Functions
Cooling rates up to 60C/min.