Economies of Scale in Cannabis Extraction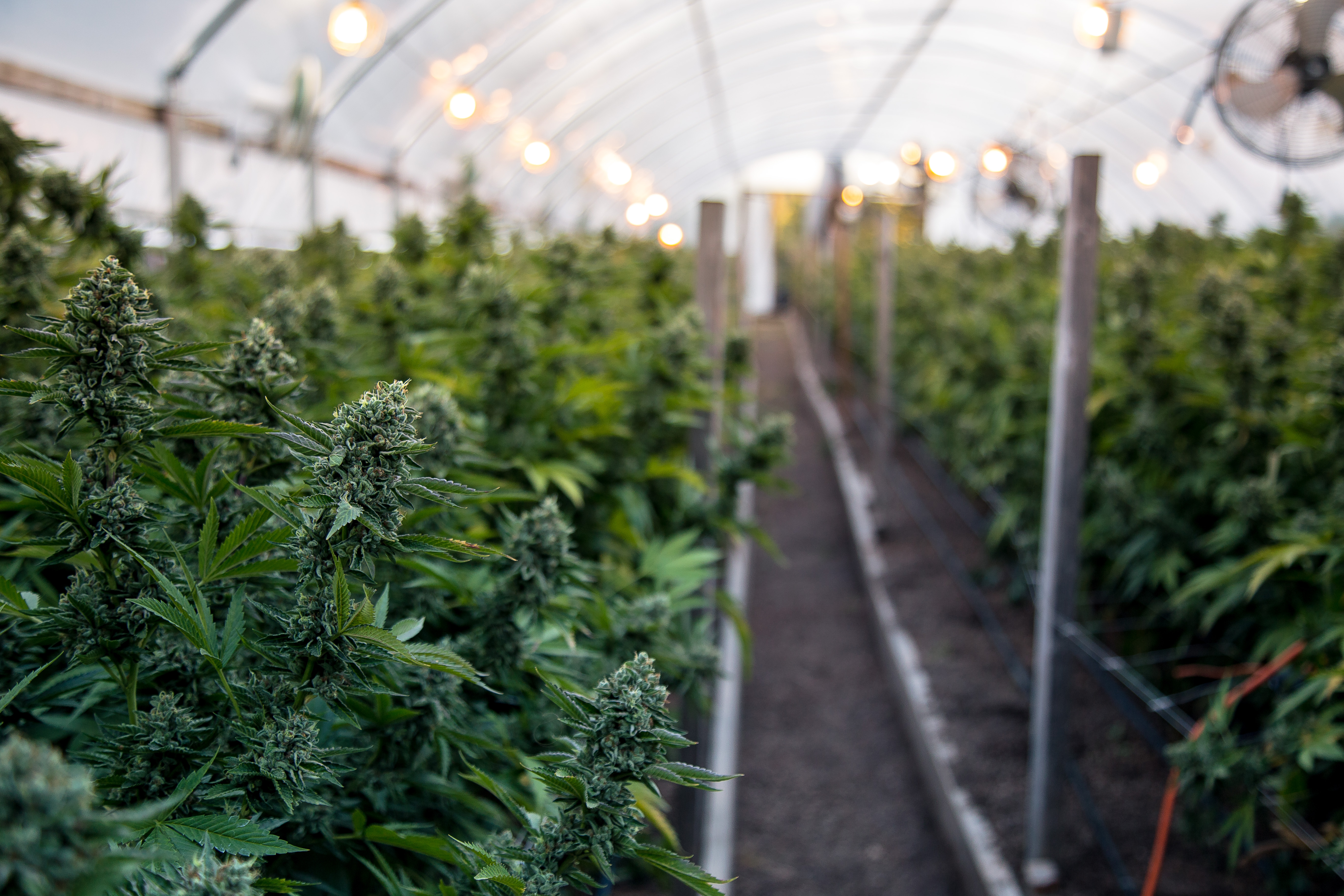 September 9, 2019
It's the Wild West in the cannabis industry.  Sweeping legislative change has met no shortage of pioneers to venture into the newly deregulated space.  In this exciting new business market, economies of scale will quickly become a regrettable bottleneck.  Advanced investment and initial capital have brought about a handful of market leaders, but those who have economies of scale may ultimately thrive in crop yield, extraction, and retail.  Demand far outstrips supply in many of these segments today, but as those start to equalize size and scale will be a large competitive advantage.  In extraction, CO2 is the most viable option for both early stage operations as well as long term growth.
The legal cannabis market grew by 31% in 2017, reaching a high of $8.5 billion.  In 2018, cannabis sales were estimated to close near $15 billion.  And experts anticipate the cannabis market to continue to grow at an exceptional rate:  forecasting the industry to maintain an incredible compound growth rate of 25% through 2025. 
The cannabis boom is being carried by cannabinoid extractions from the hemp plant. THC and CBD are the two most prevalent cannabinoids on the market today and can be isolated using a variety of chemical solvents. Among the extraction method techniques being used, C02 extraction has become the industry favorite and possibly the most strategic business capital investment for an aspiring cannabis extraction company.
Why C02?
Carbon dioxide has been used successfully as an extraction agent since the early 1980s.  It has been used for a wide range of applications, ranging from perfume products to caffeination levels in coffee and tea, and most recently cannabinoids.  Carbon dioxide has special elemental properties that make it a great option for chemical compound extraction.  Found in its gas state, carbon dioxide can be pressurized and cooled to a state that is not entirely gaseous nor entirely liquid.  This "Supercritical C02", as it is called, maintains properties of both forms, able to transfuse through the cannabis flowers and collect the cannabinoids within the biomass.    
Unlike a true solvent, supercritical C02 does not bleed into the cannabis oil.  Whereas with ethanol extraction, carcinogen residue can be leftover in the final product which can lead to lower quality, clouded cannabis oil.   Other hydrocarbon extraction methods, such as butane, hexane, and propane, also run a risk of residual solvents, including unwanted compounds such as heavy metals and toxins that can be present in lower purity solvents, remaining in the completed oil product.   A reason why some cannabis companies are required to include a "Warning: Cancer and Reproductive Harm www.P65Warnings.ca.gov" label on their oil cartridges.  
This unique characteristic of C02, the ability to act as a solvent albeit retain gaseous properties, allows for the extraction of pure isolate cannabinoids.  Pure isolate cannabinoids are cleaner tasting and contain higher levels of terpenes (10% as compared to butane's 0.5 – 3.5%).   This is because the selectivity of supercritical C02 allows for the systematic removal of different molecular weights called "fractionation". This allows terpenes to be collected separately from the bulk cannabinoids. Once the cannabinoids are separated from the waxes, fats, lipids, and other undesirable compounds, the original terpenes can be re-combined with the cannabinoids for an extracted product that most closely represents the original plant. Liquid solvents, the likes of ethanol, are unable to separate the terpenes resulting in degradation or complete loss of the terpenes during the extraction process.
Class 1, Div 1
Hydrocarbon extraction methods are highly volatile and require Class 1 Division 1 regulatory procedures for the extraction room in addition to Class 1 Division 2 regulations for adjacent rooms.  These costly procedures involve routine safety consultations and significant red-tape when seeking to expand operations.  Each room with hydrocarbon extraction equipment is a Class 1 Division 1 hazardous environment that requires a more extensive permit and regulatory approval.   C02 extraction rooms also require a permit, however their permits are essentially rubber stamped for automatic approval because C02 is a nonflammable compound.
Hydrocarbon extraction centers are sensitive to human error and sudden deaths have occurred among oil and gas extraction workers.  This is because hydrocarbon molecules are strong asphyxiants and hydrocarbon for extraction does not contain mercaptan – which is the compound that makes propane smell.  Thus, there is no way for the operator to know if his equipment is leaking. This is where most of the recent issues have come from in hydrocarbon extraction facilities.   
Hydrocarbon and ethanol are also highly flammable.  An explosion risk is inherent with using these substances and drives significant costs for automation as their control components must also be explosion proof.  C02 extractions systems do not have these substantial costs nor employee safety risks. 
Hydrocarbon and ethanol are also highly flammable.  An explosion risk is inherent with using these substances and drives significant costs for automation as their control components must also be explosion proof.  C02 extractions systems do not have these substantial costs nor employee safety risks. 
C02 Extraction for Economies of Scale and Profit Maximization
Unlike hydrocarbon and ethanol cannabinoid extraction, C02 extraction can be fine-tuned to get the best possible finished product.  A company utilizing a C02 extraction system enjoys a competitive advantage when product scaling, able to manufacture oils with higher levels of THC, CBD, or a specific blend.  While other compounds, like chlorophyll, can easily be left behind.
Ongoing research is indicating promising health benefits still to be discovered from cannabis cannabinoids.  THCV, CBG, and CBC are among a handful of other cannabis cannabinoids being studied that appear to have the potential for profound dietary and holistic health implications.  The customizability of C02 extraction will allow these compounds to be targeted as their respected markets emerge, without extensive investment in additional equipment.
Hydrocarbon extraction methods require Class 1 Division 1 & 2 safety regulations which create suffocating red-tape barriers when trying to expand and include exorbitant Fire Code regulatory costs.  New permits must be approved before equipment expansion.  Routine inspections from local and state fire marshal, and independent contractors, are also required to comply with OSHA.   These being supplemental to the more practical concerns involving employee safety. 
Ethanol extraction methods induce hidden expenditures such as costs to store the ethanol in NFPA compliant facilities, adhering to specific construction criteria (specialized foam sprinkler systems), and recurring operating costs from the food-grade ethanol waste.  Local and state fire marshals and building inspectors are also required for inspection.  Multi-year ethanol extraction methods must consider corrosion and API 653 inspections as well.   
Choice for Scale and Growth
The lower upfront costs associated with hydrocarbon and ethanol extraction system are more of a smokescreen for operating costs on the backend. 
Yes, C02 equipment is expensive – equipment and installation can range from $150,000 to upwards of $500,000.   However, the upfront CAPEX costs for C02 extraction are offset by significantly lower facility and operational costs on the backend, and the selectivity of CO2 as a solvent allows a more diverse product, ultimately offering the end users the ability to differentiate themselves from the competition.